OHIO PREPAREDNESS SUMMIT – OHIO
October 8 @ 3:00 pm

-

October 10 @ 12:00 pm

$24.00 – $49.00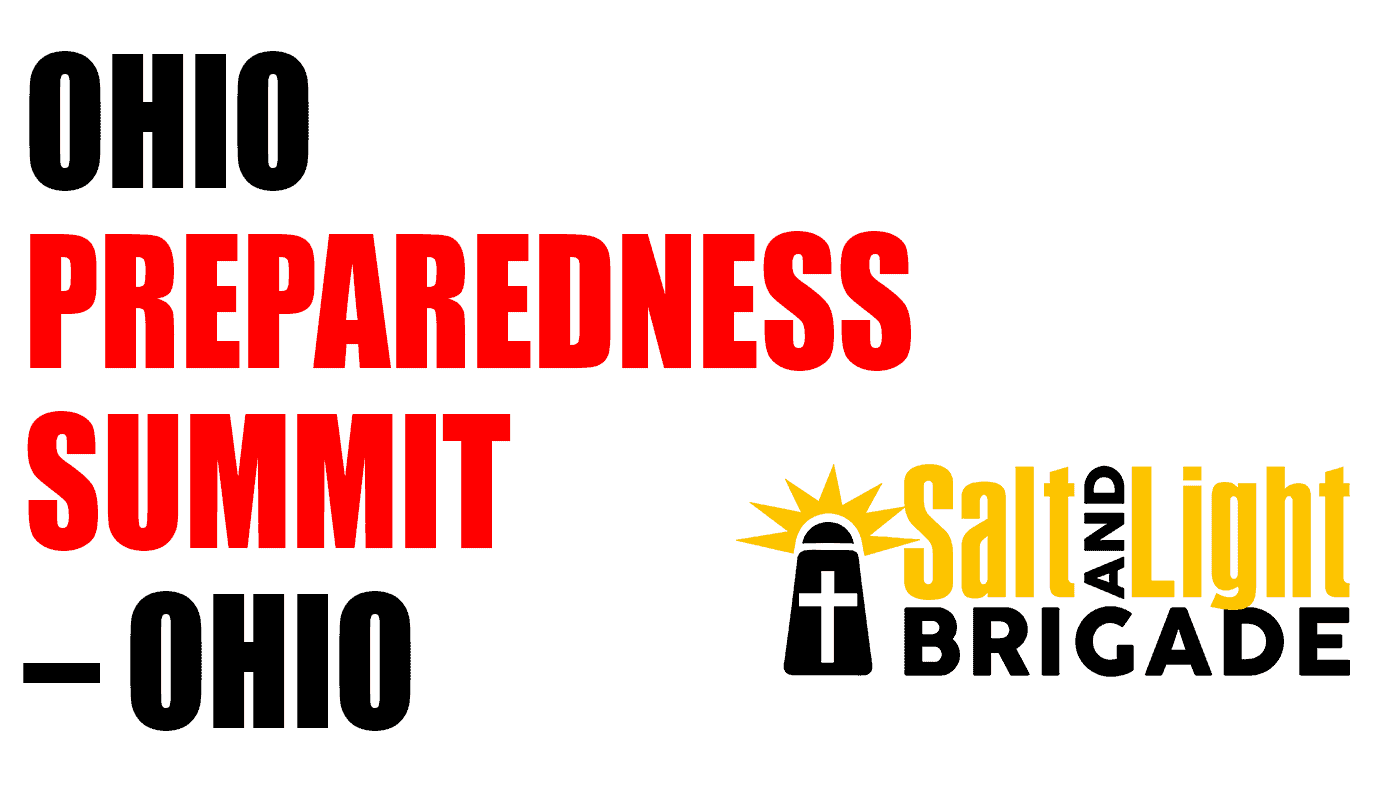 WHAT:   Annual Ohio Event – Preparedness Summit
Fund Raising Event for SKY HI Pond & Pavilion
General offering to build phase 2 at SKY HI
WHEN:   October 8, 9, & 10
TIME:   
FRI     3 PM to 8 PM
SAT    10 AM to 8 PM
SUN   10 AM to 1 PM
Expected Weather:  Avg High 66 to Avg Low 42
WHERE:  Sky Hi – Buckeye Lake
6591 Cristland Hill Road Thornville Ohio 43076
WHO:  Our community must see the times in which we live. Which is why such skills must be taught and learned. The weekend will be filled with tremendous fellowship and preparedness information. This is a must attend event.
Speakers & Discussion Topics:  Subject to change:
Chad – Self-defense with a handgun
Bobby Lee – Hand to hand striking and holds
Gary Donahoe – Communications
Karen Donahoe – Food Prep
Lori & Carol – First Aid & treating serious injuries
Doc Jen – Biblical Health
Mark Trump – Biblical Wellness & the enemy
Randy Conway – Income Tax System
All – The Dark Winter
All – Service / Communion
Lodging:
RV's, Campers, & Tents welcome, no utility hook ups
Local Hotels & Air B&Bs: Buckeye Lake, Hebron, Heath, Newark
Holiday Inn Express & Suites Heath – Newark
1405 Hebron Road , Heath, Ohio 43056
Tel: 740.915.9999
$89.00 Standard King or Double Queen
(Negotiated Rate for Pass the Salt)

RSVP:  Registration Process
CONTACT: Coach@coachdavelive.com